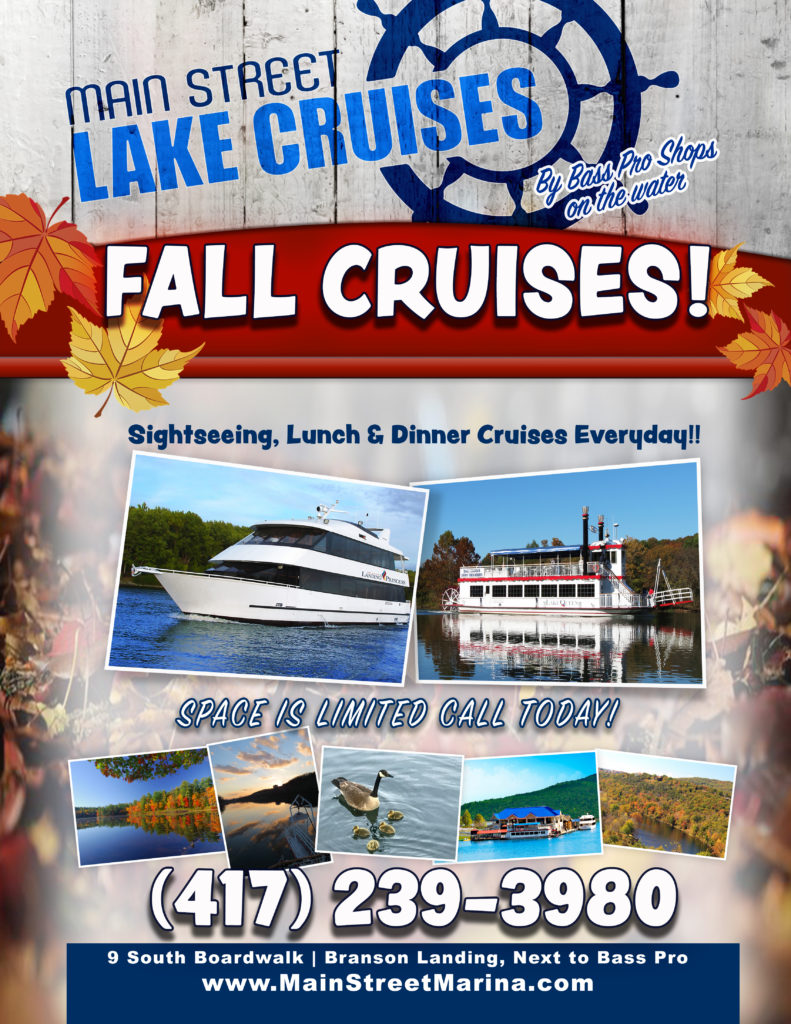 Main Street Lake Cruises located on Main Street Marina is the best place to enjoy the beauty of the Ozarks. Fall is such a beautiful season here because the leaves are changing and the area fills up with breathtaking color. Pair that with an amazing sightseeing and dinner cruise, there is no better way to enjoy the experience.
Enjoy the beauty of the Ozarks while our fabulous staff takes care of all that you need to enjoy a cruise tailored especially for you and those who you care about!
Make your reservation today by calling (417)239-3980! We look forward to seeing you there!